Jaisalmer is also called the 'Golden City' being famous for its carved yellow sandstone architecture and golden sand dunes. Jaisalmer was founded by, a Bhati Rajput ruler, Raja Rawal Jaisal in approximately 1156 A D.
Sonaar Qila and the Jain Temples
(1 Km from Dev Villa) Jaisalmer Fort known as Sonar Qila is a yellow sandstone structure and is 250 feet tall reinforced by an imposing crenellated stone wall about 30 feet high.
A living urban center with over 3000 people residing within its walls with its structural excellence and web of narrow and wide lanes this fort gives you a feel of Royal Era.
Patwon-ki-Haveli
(2 Km from DEV Villa )
Patwon-ki Haveli is the oldest and largest of the 3 havelis, being a cluster of 5 mansions. It was built by a businessman called, Guman Chand Patwa, a gold and silver brocade trader and father to 5 sons. He built 1 haveli for each son. Although the family traded in real gold brocade and threads for Indian robes there are rumours that they made a lot of money by selling opium and hence created this ostentatious mansion, that took half a century to build. Inside the haveli are exquisitely carved pillars, extensive corridors and latticed balconies. One of the five apartments is, beautifully adorned by murals.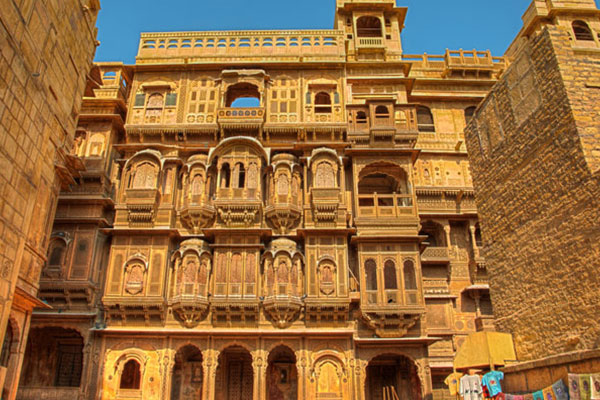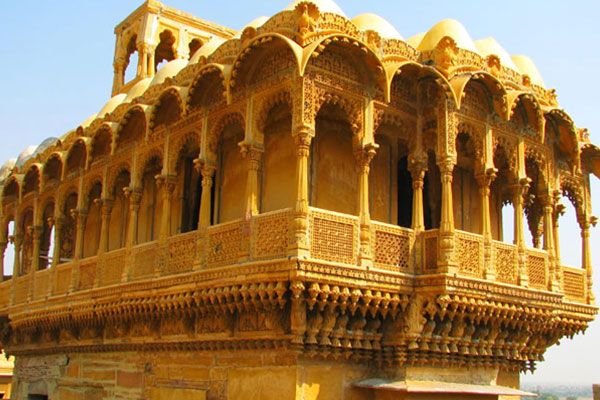 Salam Singh-ki-Haveli
(3 Km from Dev Villa)
Salam Singh-ki-Haveli, also known as Jahazmahal (ship palace), resembles a ship stern being narrow on the base and wide at the top. Built about 300 years ago under the instruction of the then Prime Minister of Jaisalmer Salam Singh this haveli is known for its roof perched on the sandstone structure with numerous brackets carved in the form of peacocks.
Nathmalji-ki-Haveli
(2Km from Dev Villa)
Nathmalji-ki-Haveli was commissioned by Diwan Nathmal the then Prime Minister of Jaisalmer to be built by 2 brothers one built the right wing and the other the left wing. The haveli entrance is decorated with yellow stone elephants and the interior walls are full of miniature paintings.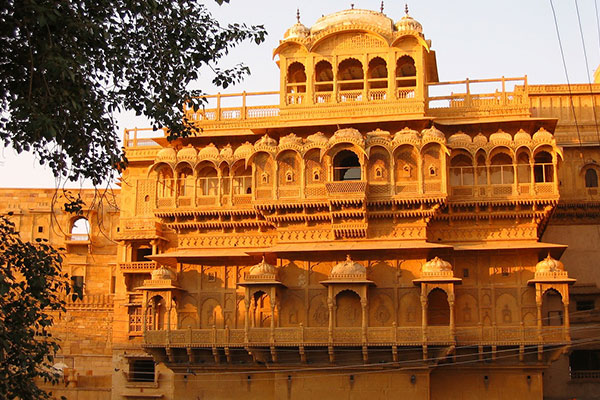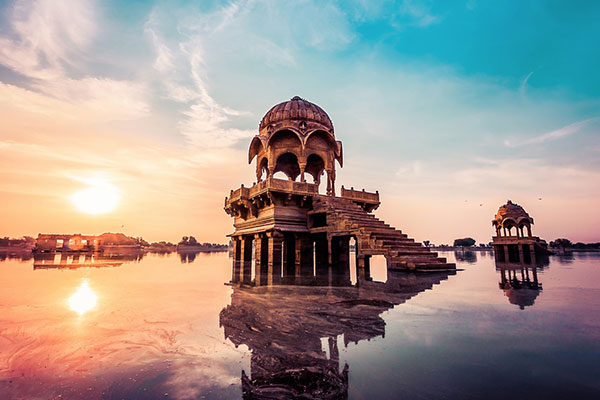 Gaddisar Lake
Gadisar, is a pioneering man-made water conservation tank built in the 15th century. It was built by the then Maharawal of Jaisalmer, Gadsi Singh. Gadsisar Lake is one of the major tourist attractions of Jaisalmer. Just leave the madding crowd behind and venture towards the outskirts and you will find yourself next to the famous Gadsisar Lake. Contrary to the popular belief, it is not an oasis but a water conservation tank made around 1400 A.D
Kuldhara
(17Km, 30 mins Drive from Dev Villa)
West of Jaisalmer lies the ruins of the abandoned city of Kuldhara. Visiting Kuldhara is a unique experience where you can relive the ancient legend in the beautifully planned, uninhabited settlement with desert winds swirling through the eerie silence.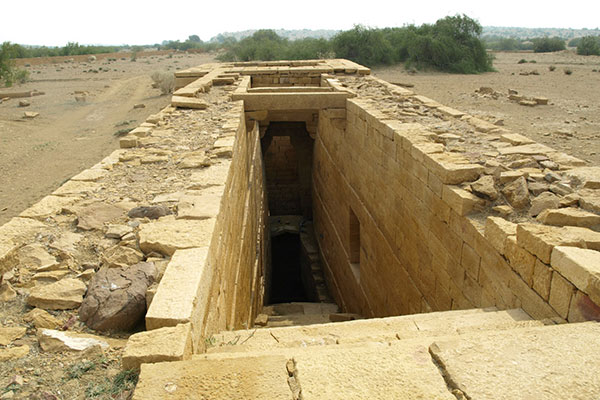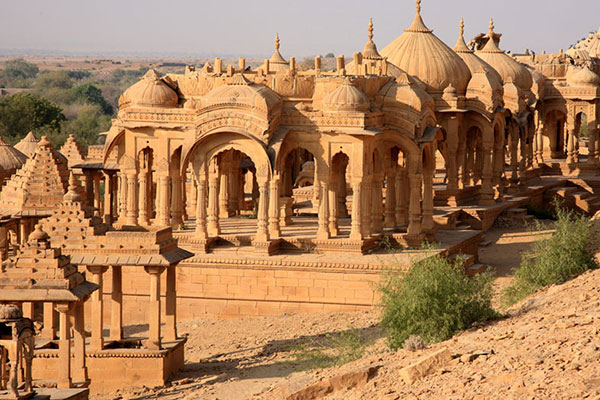 Bada Bagh Cenetophs
(2 minute walk from Dev Villa )
For those keen on architecture and quietly watching the sunset the royal cenotaphs or chattris are a stone's throw away from Dev Villa . They are carved with images of late Maharawals 'the rulers of Jaisalmer' and their families are an interesting sight, moreover a great sunset point.
Jaisalmer War Museum
A war museum and a war memorial
The Jaisalmer War Museum was conceptualised to display India's rich military history and showcase real war efforts as they happened in the past. The Jaisalmer War Museum aims to promote greater awareness of the sacrifice made by heroes of the Indian Army, in particular, and Indian Armed Forces in general.